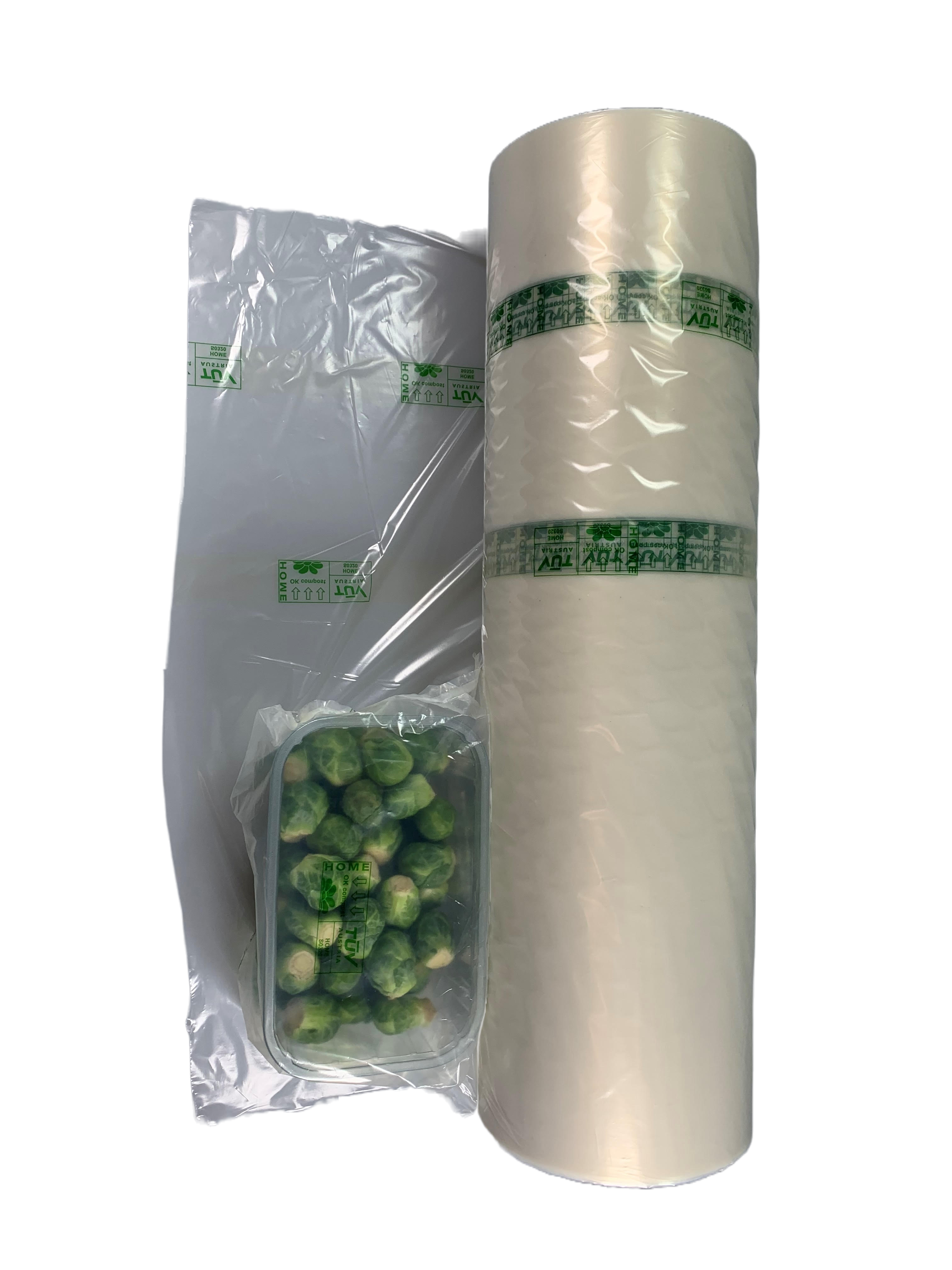 The PerfoTec C+ Film 500 is a patented, certified compostable by TUV Austria and biobased film for vertical flow packaging machines to pack Brussels Sprouts or fresh cut flowers.  The extension of freshness is only reached if this film is combined with PerfoTec equipment to customize laser perforations. This material is made of natural potato starch and other biologically sourced polymers. The colour of this film is milky. This film is suitable for bulk flow packaging. Due to the water vapor permeability properties and balanced CO2 transmission level combined with PerfoTec technology unimaginable shelf-life results can be achieved.
Say
Goodbye
To condensation
The benefits of this biobased packaging film is the prevention of condensation, which minimizes growth of fungi and bacteria. The other advantages are less tissue damage, less off-colour and less off-odour and therefore a maximized freshness can be reached compared to current packaging solutions.
The film is printable with flexographic and offset printing. The characteristic of the film is that the film is two sides heat sealable. Constant heat and intermittent heat seal is possible.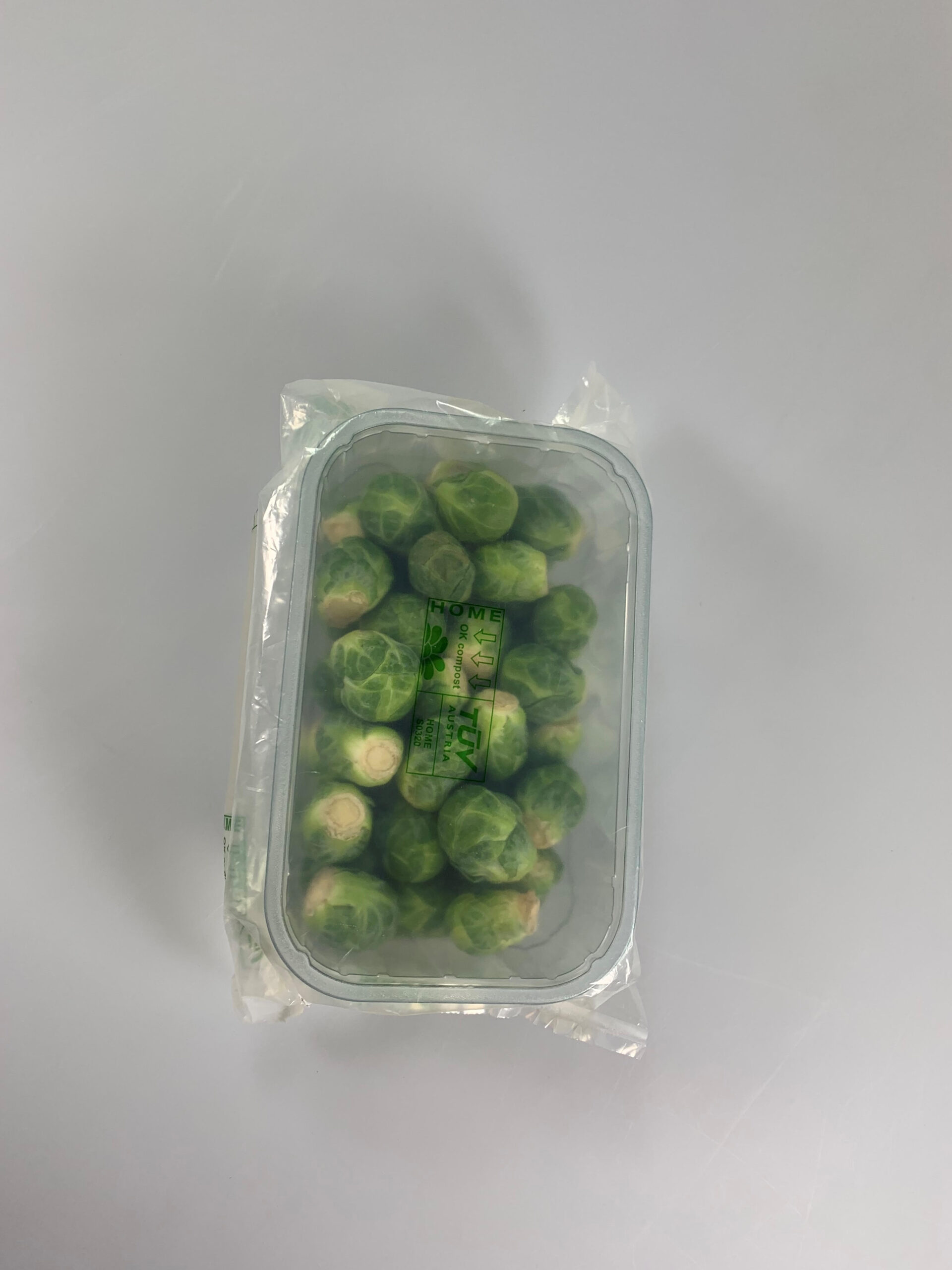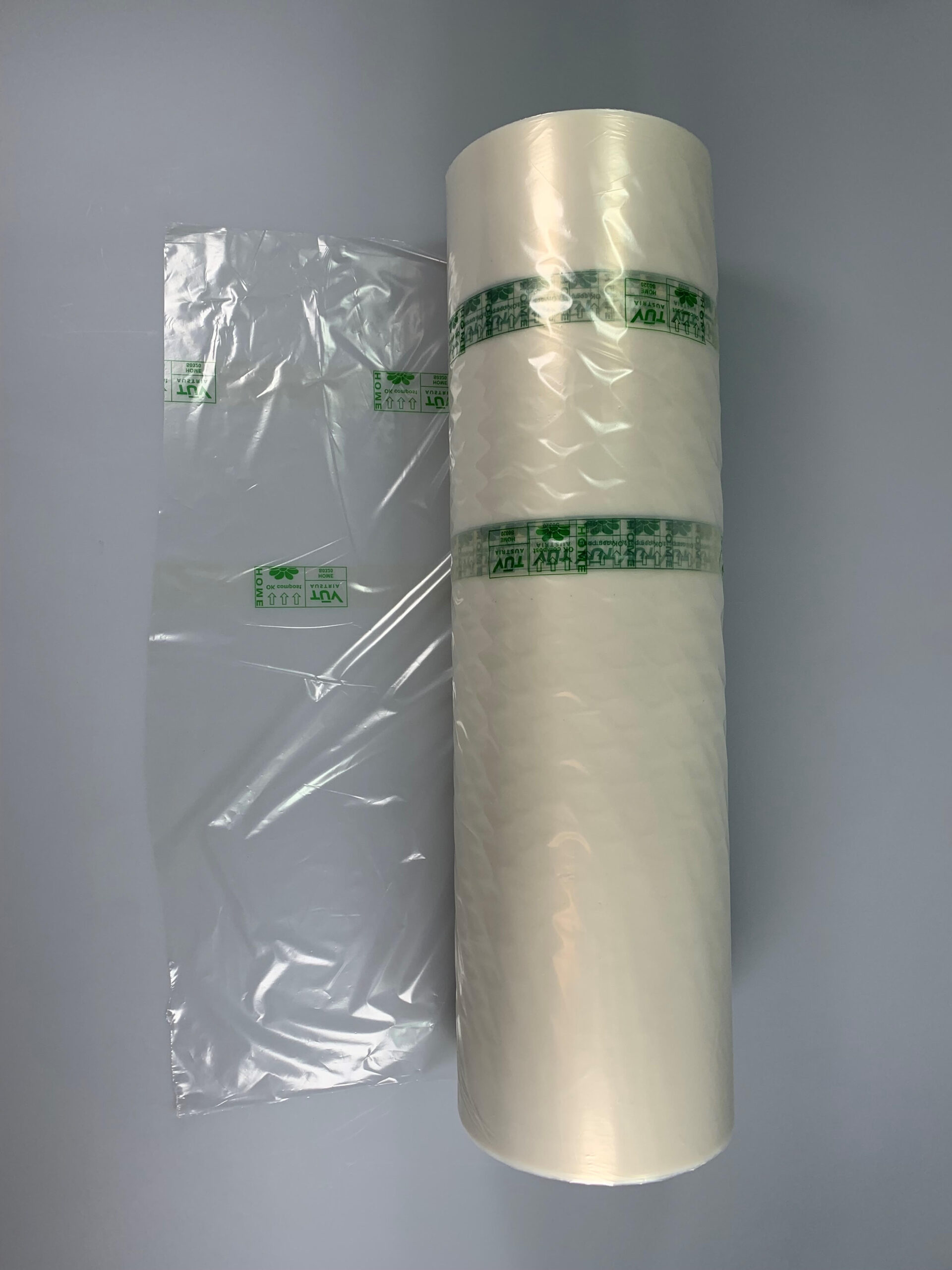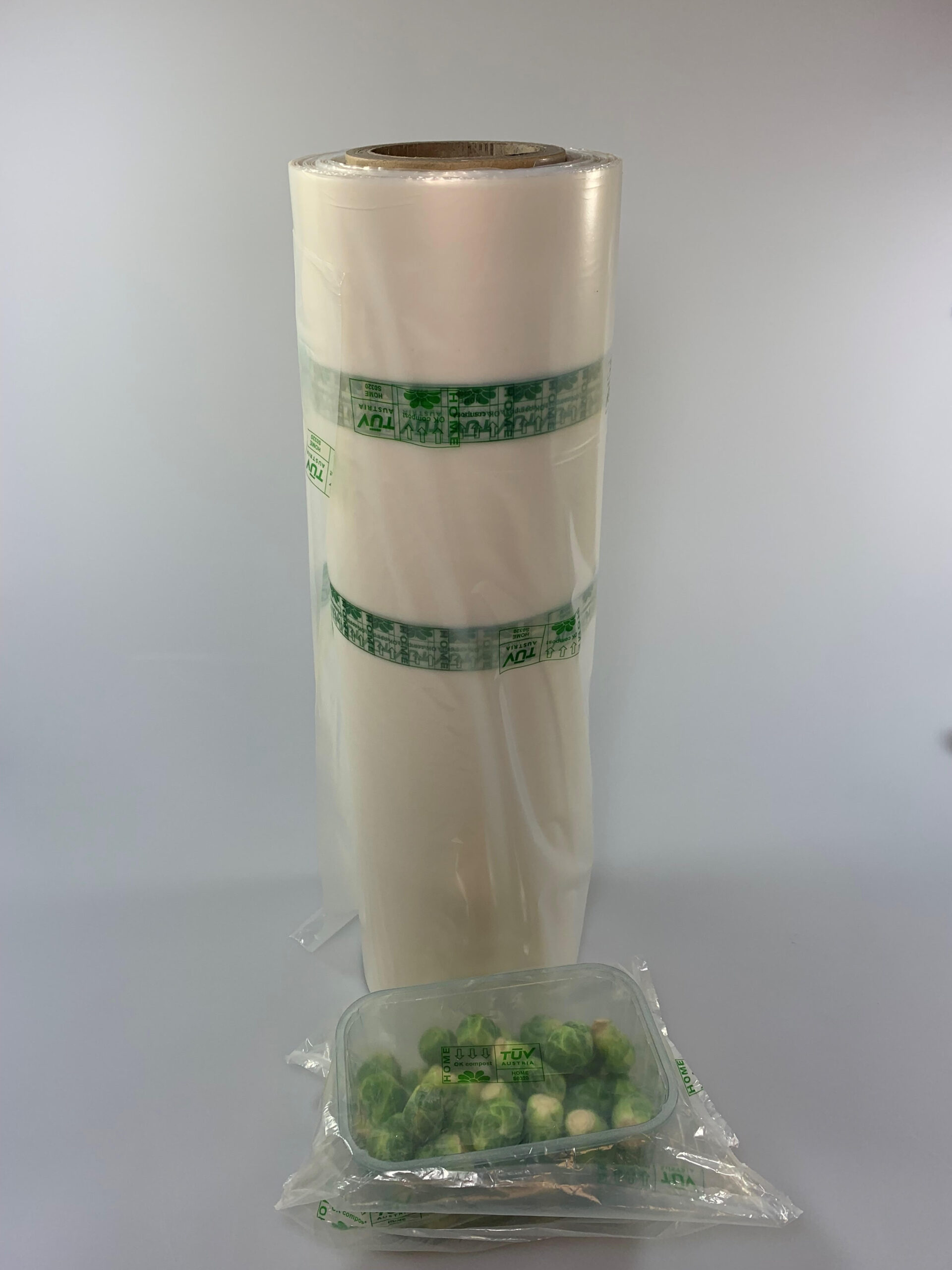 Your struggle to keep your produce fresh is history with our solution
Extension of freshness reduces food waste and saves costs. It also brings new storage and transport possibilities. Interested? Contact us.