Bell Peppers packed with micro-perforated PerfoTec LinerBag maintain their freshness up to 28 days. In a naked open packaging, the weight loss of Bell Peppers is 5% already on day 18 while Bell Peppers packed with the PerfoTec solution has 2% weight loss on day 28.
Extend the freshness of your
Bell Peppers
To extend the life of tulips we use the PerfoTec Linerbag. This is the only compostable MAP liner tailer-made for fresh produce.
The linerbag keeps your produce fresh. You can store and transport your bell peppers in the PerfoTec Linerbag. You can also use the PerfoTec Linerbag as a ripening chamber for the avocados.
Our product is designed for importers, exporters, packers, and producers.
The benefits of using the PerfoTec LinerBag for Bell Peppers are reduced weight loss, no quality loss, no excessive condensation, no moulds, no CO2 damage, and no fresh produce waste. New market reach and saving of transport costs when using sea transport instead of using transport by air.
Reduced a 5% weightloss over 50 days

to 2% weightloss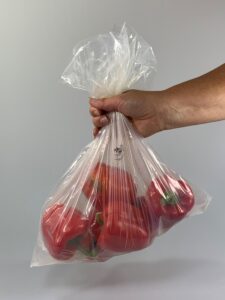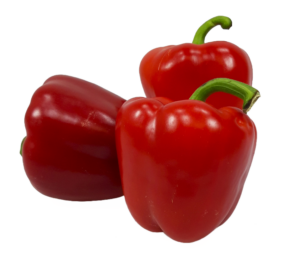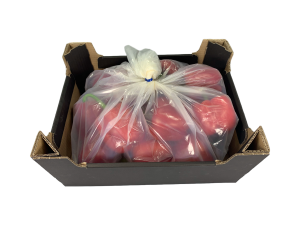 Your struggle to keep your produce fresh is history with our solution
Extension of freshness reduces food waste and saves costs. It also brings new storage and transport possibilities. Interested? Contact us.