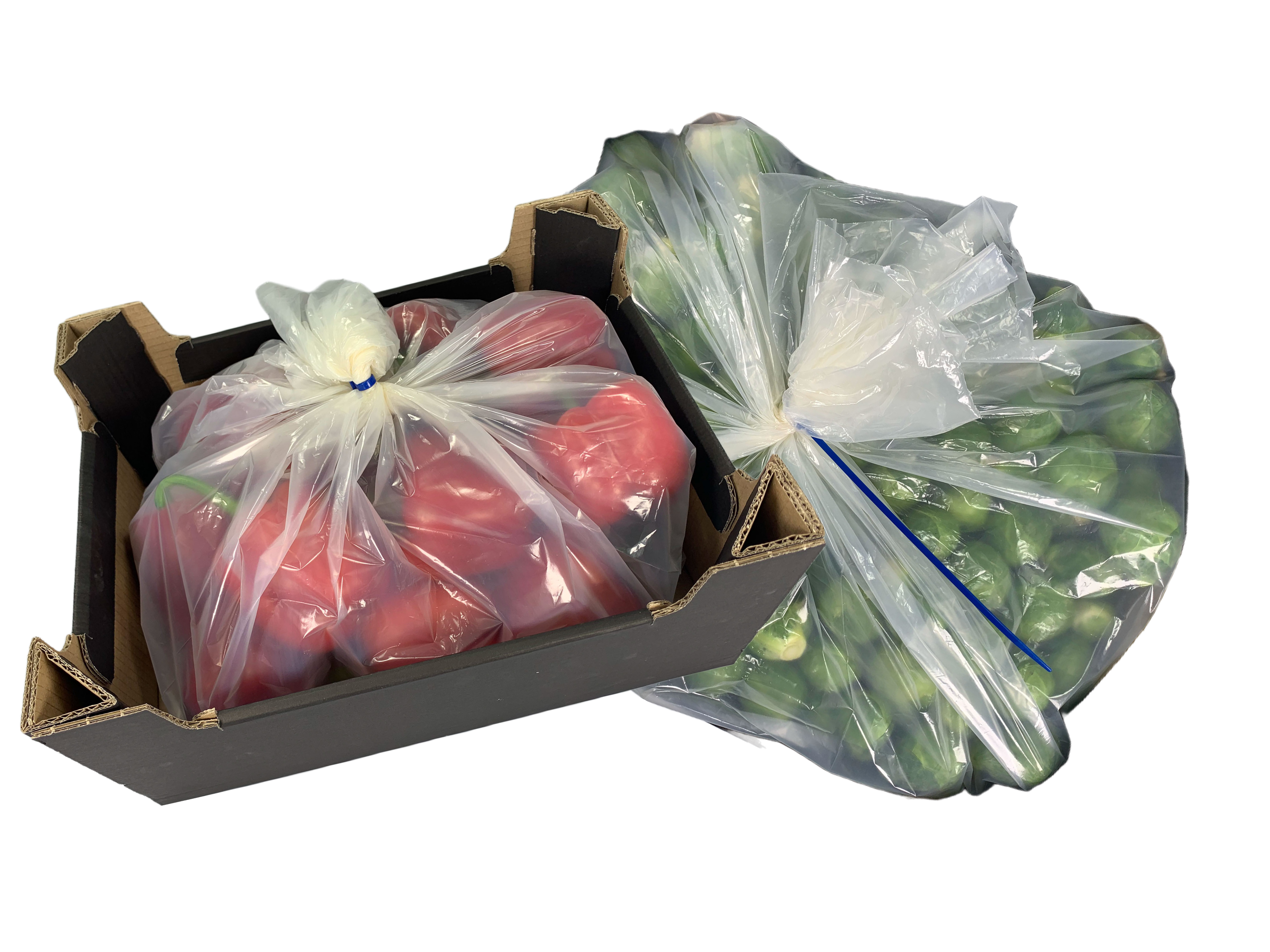 The
perfect bag


for your greens
The characteristics of the PerfoTec LinerBag creates an important packaging solution for transport and storage of bulk fresh produce. It can even be used as a ripening chamber. To be more specific: this is the only compostable Liner in the market and it is certified compostable by TUV Austria.
The PerfoTec LinerBag is made of natural potato starch and other biologically sourced polymers. This material has therefore a high-water vapor permeability. This ensures that – without the product drying out – water vapor is released for the product to remain dry. This causes a considerably less change of mold and bacteria development. Another special feature of the PerfoTec LinerBag is the high CO2 permeability to prevent produce tissue damage, off-color and off-smell. The PerfoTec LinerBag have also a dampening impact on temperature changes during transport and storage.
The extension of freshness – especially if the PertoTec LinerBag is micro perforated with the PerfoTec Laser system based on Modified Atmosphere Packaging technology – leads to less waste as the fresh produce maintain their flavor, smell and taste with no weight loss, no skin discoloration, no browning, no excessive condensation, no yellowing, no regrowth, no lignification, no molds and no CO2 damage during transport or storage. The freshness can be maximized for days, weeks or even months (every produce is different) transport by sea instead of by air becomes a possibility. Cost reduction, carbon footprint reduction and the explorations of new markets are welcome benefits.
Reliable in
every condition
Biobased material, with ideal water vapor transmission rate (WVTR) and carbon dioxide (CO2) permeability, for transport and storage of Fresh Produce. The result is extended freshness and longer shelf life, when combined with laser perforation.
Your struggle to keep your produce fresh is history with our solution
Extension of freshness reduces food waste and saves costs. It also brings new storage and transport possibilities. Interested? Contact us.